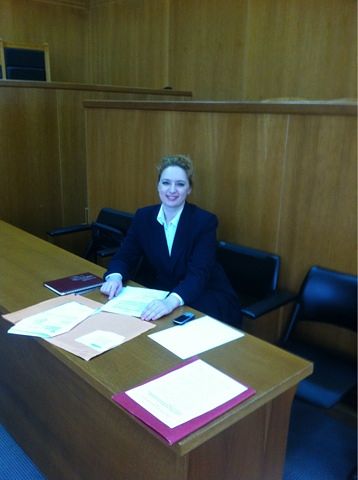 Short biography::
Joanna Tinou-Foteli - Russian-speaking lawyer in Greece,
was born in 1976 in Berdyansk, Zaporozhye region, Ukraine.
She graduated in 1993 from a secondary educational school in the settlement. Amderma, in the Arkhangelsk region, Russia.
In 1998 she graduated from the Zaporozhye State University named after. T. Shevchenko - Faculty of Law.
In 2003, she successfully passed the exams at the Athens State University for the recognition of a foreign diploma of education in Greece and in 2004 received a lawyer's license from the Piraeus-Athens Bar Association.
My goal as a lawyer: to provide a high level of legal services, to provide the client with all possible options for solving his legal problem, mainly to minimize the client's participation in bureaucratic procedures, and to secure his place as one of the leaders in the Greek legal services market.
Guided by the principles:
- Individual approach to each client;
- observance of the regime of strict confidentiality;
- providing the Client with complete information for making independent and correct decisions.